It seems that for a large number of Formula 1 fans, the current turbo hybrid cars look too easy to drive.
As part of ongoing discussions about making the sport more popular, F1 directors feel that modern cars look too easy to drive.
That is especially the case after a 16-year-old -- Max Verstappen – was signed to drive for Toro Rosso next season, and recently tested a two-year old car without a problem, and seemingly setting competitive times.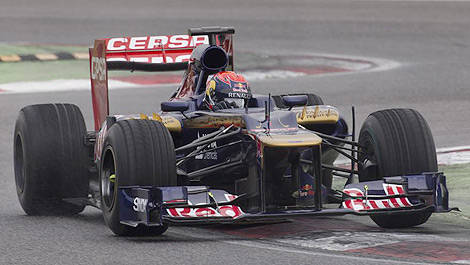 Max Verstappen testing the Toro Rosso STR7 in Spain. (Photo: ToroRosso.com)
After talks in recent Strategy Group meetings, the FIA will evaluate potential technical rule changes (such as tire grip, car dimension, and aerodynamic performance) that could make the cars more difficult to drive.
Red Bull Racing driver Daniel Ricciardo admitted recently that although the current generation of cars were technically very complex, they were not as hard to drive as in previous years.
"Physically, it's not a walk in the park, but it's easier than it was a couple of years ago at least," he explained.
Frenchman Alain Prost, a four-time World Champion, told
Autosport
magazine that the F1 cars much be made more difficult to handle.
In 1988, Prost and his McLaren teammate Ayrton Senna were driving 1000-bhp turbo cars that had H-pattern manual gearboxes, no power steering and no driving aids whatsoever.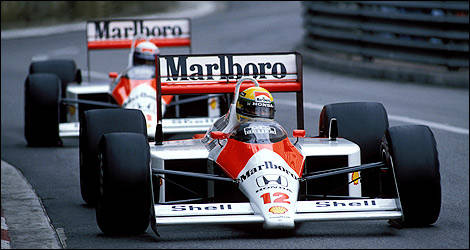 Ayrton Senna and Alain Prost in Monaco, McLaren, 1988. (Photo: WRi2)
"I don't know what's going to happen with Max Verstappen, but it's true that he's going to be able to drive the car no problem," he told the British magazine.
"This was absolutely not possible in our time - the cars were so difficult to drive.
"That doesn't mean you absolutely want to go back to the way it was, but I think the speed of the cars during the races and the grip is not very good. It's quite slow, so you need to have a proper Formula 1," Prost explained.