America already has its own F1 race, but in 2016 it could also have its own team and its own driver to cheer for.
While Haas Formula is expected to debut in two years, countryman Alexander Rossi could be on the grid as early as next year.
The 22-year-old recently became Marussia's reserve driver and could be promoted to a race seat, should Jules Bianchi graduate to a bigger team.
But Rossi would also love to race for Gene Haas.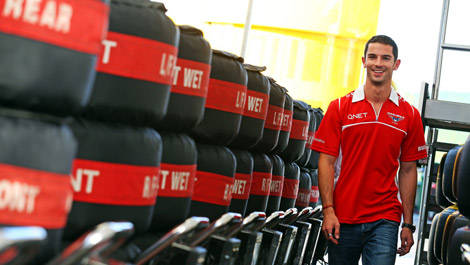 Is Alexander Rossi America's next F1 driver? (Photo: AlexanderRossi.com)
"I'm very excited by Haas' project," Rossi is quoted saying by
Nextgen-auto.com.
"He is very passionate and dedicated for his F1 bid to be a success, and for American fans to love F1.
"We spoke with him and he would like to have an American driver the fans could cheer. If the opportunity comes for me, and if the timing is right, I could be his man."