From GMM
Le Mans stars Andre Lotterer and Mark Webber have made less than flattering comparisons between their sports car machines and the modern F1 racer.
In their musings, today's formula one does not fare well.
For instance, reigning Le Mans winner Lotterer made a one-off appearance for Caterham at Spa this year, but then reportedly turned down the chance to reprise his effort at Monza.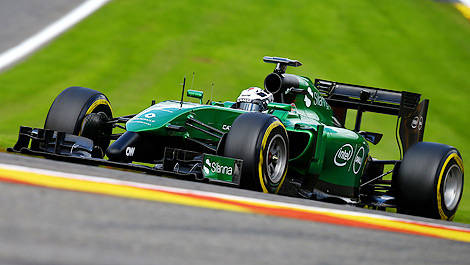 Andre Lotterer, Caterham, at Spa-Francorchamps. (Photo: WRi2)
As a young Jaguar tester, Lotterer came close to building a full career in F1 but he admitted to
NBC
that although he "didn't make it, I have a very happy and beautiful career".
Lotterer, 32, said working at Le Mans with Audi is "amazing", but he also races in Japan's premier open wheeler series, Super Formula.
"Then on the other side, I have the purest and fastest race cars around the corners in the world, in Super Formula," he said.
"They're so precise, and you don't want the race to end. The cars do exactly what you want. The combination of both things, sporting wise, are really good."
He acknowledged that Super Formula cannot compete with F1 in terms of its media profile.
"For people who don't know that much about racing, many think it (F1) is the only thing.
"But in terms of racing, F1 isn't what it used to be anymore. I got to feel that when I did my race.
"There's not much grip from the tires and not much downforce in the corners. You can't go flat out. But it was still a good experience," Lotterer added.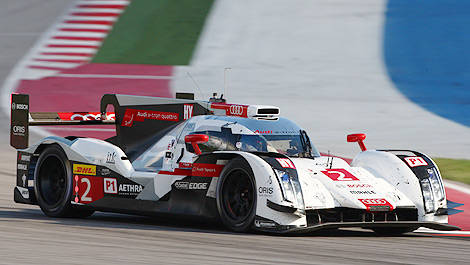 Andre Lotterer, Audi R18 e-tron quattro, winner of the 6 Hours of Austin, Texas. (Photo: WRi2)
He hinted that he did not look into extending his 2014 flirt with formula one due to the modern shape of the pinnacle of motor sport.
"F1 could be another challenge but at 33 years old, you want to go into a good challenge," said the Belgian-raised German.
"What I mean by that is that you're in a team for 2-3 years, well funded and with everything healthy. But apart from the top 3-4 teams, nobody can offer you that in F1.
"So 7-8 years ago there were more manufacturers, but now is not the right time," he explained.
Also contemplating the difference between sports cars and F1 in the past days has been Mark Webber, the 13-time grand prix winner who left the grid to join Porsche at the end of last season.
"One of the biggest differences between F1 and a prototype is the downforce," he is quoted by Spain's
El Confidencial
.
"The other is the tires. The Michelin (at Le Mans) is a real racing tire, a tire that everyone can enjoy, while the Pirelli in formula one is for show business," said Webber, 38.