Audi endurance driver Andre Lotterer will drive for Caterham F1 Team at the Belgian Grand Prix.
Lotterer will replace Kamui Kobayashi for this round of the championship. The Japanese driver still remains part of the team.
The team will benefit from having another experienced driver at the wheel of the car throughout the weekend and the German's feedback will contribute to improve the performance of the car.
The weather also plays a big role at Spa-Francorchamps and Lotterer is one of the most experienced drivers racing under mixed conditions, says the press release.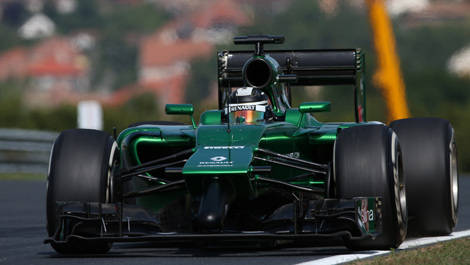 The popular Japanese driver Kamui Kobayashi is being pushed aside by an F1 team... again. How long will he have to share his place at Caterham with Andre Lotterer? (Photo: WRI2)
"I am delighted to be given the opportunity to take part in a Formula One race weekend – I want to thank Caterham F1 Team for this chance," said Lotterer.
"I'm ready for this challenge and I cannot wait to jump in the car and make the most out of the weekend ahead. I will need to get settled and used to the car quickly, as the team has worked on a number of updates and we will need to have as much time as possible out on track to optimise the car's performance.
"I really enjoy racing at the legendary circuit of Spa-Francorchamps, it's one of my favourite tracks and it's very close to where I grew up, so this makes the weekend even more special and one to remember," the German added.