After Kamui Kobayashi lost a place to Marussia rival Jules Bianchi during the Monaco Grand Prix, Caterham owner Tony Fernandes reportedly put the team up for sale for £350 million.
The Japanese blamed Bianchi for damaging his Caterham-Renault car and knocking him out of the points in Sunday's race.
Kobayashi said he felt sure to have delivered a points finish if the Marussia man had not hit him during the 78-lap race before going on to score his team's first points finish.
Caterham team owner, Malaysian entrepreneur Tony Fernandes clearly said at the launch of the 2014 car that this would be a "pivotal year" for his involvement in F1.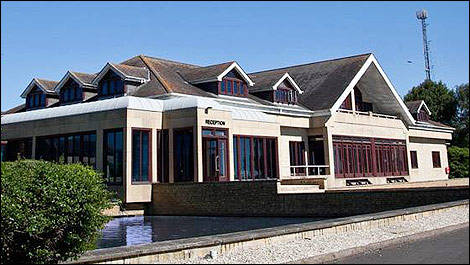 Caterham's factory. (Photo: Caterham F1 Team)
The Kobayashi/Bianchi incident appears to have put an end his patience with
Bloomberg
claiming a price of £350 million ($589 million) has been set for the F1 team and car company.
"There comes a point where coming last all the time you don't really want to do that so this is a very pivotal year," Fernandes warned ahead of the new season.
Monday May 26, citing a person it didn't identify the Edge Malaysia reports that Fernandes has put to sale the Caterham group of automotive and engineering companies, including U.K. sports car manufacturer Caterham Cars Ltd. and the Caterham Formula 1 Team.