Fernando Alonso admitted that the end of the year will be very busy at Scuderia Ferrari in preparation for the launch and first track test of the new 1.6-litre turbo hybrid Formula 1 car.
We all know that F1 teams will be extremely busy in December but unlike last year, Alonso will not skip the first winter test in January in order to fully recharge his batteries.
Since September, Ferrari has been working hard on its new turbo car.
Taking to
Sky Sports F1
, Alonso said he will be at work at Ferrari until Christmas.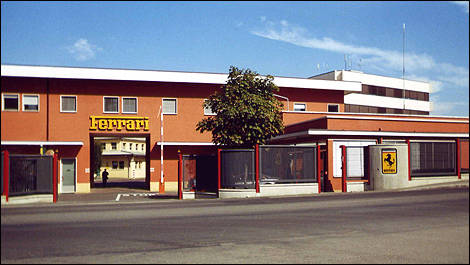 Entrance of Ferrari at Maranello. (Photo: WRi2)
Alonso is set to accomplish the bulk of the work in Ferrari's simulator for the next four weeks. Ferrari returnee Kimi Raikkonen will not be that busy because he is resting home after undergoing back surgery and also because the Finn is reputedly sick when driving a simulator.
"Until Christmas time we are quite busy in Ferrari with some events with sponsors and then in Maranello many parties with the people working in Ferrari and their families," Alonso told
Sky Sports F1
.
"We will use those days that we are already in Italy to spend some time in the simulator and to so some work looking for next year relation," he added.
"Christmas time will probably be the first that we completely stop. Until 21st December I think we are on," the Spaniard said.