Ferrari's newest team principal may be new to F1, but he's not any less of a motorsport fan.
Mattiacci studied economics at Rome's La Sapienza university before joining Ferrari in 1999. Throughout his career in red, he has filled many managing roles in South America, Asia, the Middle East and North America.
He only arrived in the Scuderia – and the motorsport business – in April 2014, to replace the outgoing team principal, Stefano Domenicali.
But he is adamant is not actually new to F1.
"I have a lot of petrol in my blood! I have been working for Ferrari for 15 years and I have breathed Formula One ever since I was able to switch on a TV."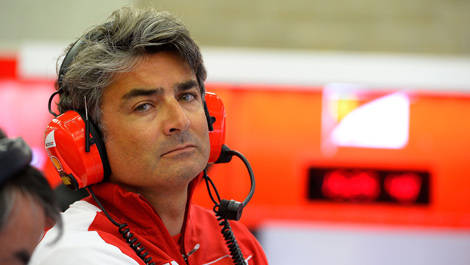 Marco Mattiacci (Photo: WRI2)
Yet, he has been learning a lot every day.
"I look around. I am like a sponge," he told
Formula1.com
. "Here in Formula One I am absorbing things every day from everybody: from people that open the gate in the morning to all the members of the team."
One thing we have been able to establish so far about the Italian, is that he is a fan of the enigmatic Kimi Raikkonen, who's return to Ferrari is not going as well as anticipated.
"I love Kimi," he admits. "He is one of the most talented drivers.
"We have had a bit of an issue delivering an outstanding car, but the team is all behind him and we have seen from his races in Hungary and Belgium that he has arrived."