Indian businessman Vijay Mallya, also the co-owner of the Force India Formula 1 team, is no longer a member of India's 100 richest men, even as fortunes of the country's super-rich have seen a significant growth since last year.
Mallya, who has been declared as 'wilful defaulter' by lenders following huge debts on his Kingfisher Airlines, is missing from the Forbes latest list of 100 richest released on Sept. 25.
Other reports mention that Mallya would seek compensation if his F1 team was forced to run a third car nest season.
Should the grid fall from 11 to just eight teams, a result that is feared given the financial difficulties of certain outfits, there is a rule in place forcing bigger teams to make up the numbers by fielding extra cars.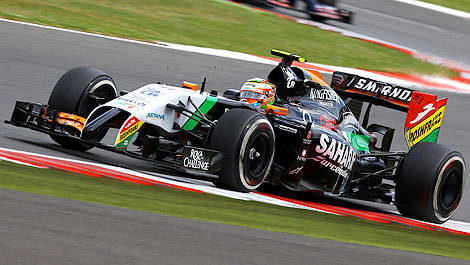 Sahara Force India VJM07-Mercedes. (Photo: WRi2)
However, Mallya declared such a move would put pressure on Sahara Force India and reduce the appeal of the sport.
"We were going to demand compensation to build a third car, we're not going to do it for free," he said.
"I'm sure the commercial rights holder realises that – he's got to make it economically viable. This year you see both Mercedes ahead of everybody else and in the last few years we had Red Bulls in front of everyone else. So now you want the entire podium to be occupied by one team. It doesn't make too much sense does it?"
The Indian billionaire added the struggling teams are being hurt by an "imbalance" in the way F1's revenues are shared.
"The bigger teams take a major slice and the smaller teams get less as a result. The best way of doing it is to make a more rational formula which gives everyone a chance to not just survive but also compete," he said.