Italian Stefano Domenicali was team boss of Ferrari's F1 team until two weeks ago. Now, he has been linked with Haas Formula, NASCAR owner Gene Haas' American F1 project.
"Never say never," Haas Formula general manager Joe Custer told
Motorsport.com
when, in the midst of engine talks with Ferrari, he was asked about Domenicali. "I personally think a lot of Stefano Domenicali."
Custer added, however, that the team's priority right now is to find a engine. He therefore hasn't had the time yet to speak with Domenicali.
"We haven't had any discussions(.) People like Stefano Domenicali are hard to find(.) Whether he's a fit or not, we haven't explored that yet."
Custer also said that engine talks with Mercedes and Ferrari have been slowed down by the current F1 season, which is keeping the teams busy.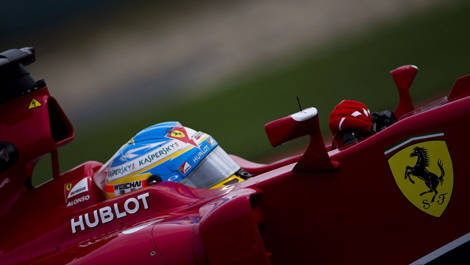 Ferrari is busy trying to win races again (Photo: Ferrari)
"Like in any form of racing, (Ferrari is) in the middle of their season so you have to give people room to sort through issues – and they're going through that," added Custer, referring to the management changes in Maranello.
"And Mercedes is quite busy at this time, too.
"So we have to be patient and not try to force something through too quickly when all parties haven't had a chance to review all the opportunities involved and candidly, from our end, what all of our needs are."
How long Haas Formula takes to find an engine should determine whether the team starts competing in 2015 or 2016.