Despite earlier rumours from the paddock of the Spanish Grand Prix, American Gene Haas is not going to buy an existing Formula 1 team for his Haas Formula project.
British television
Sky
reported from Barcelona that Haas was planning a visit to the Enstone factory, where the financially struggling Lotus team is based. The report also suggested Haas was now thinking about operating from Europe, rather than from the United States.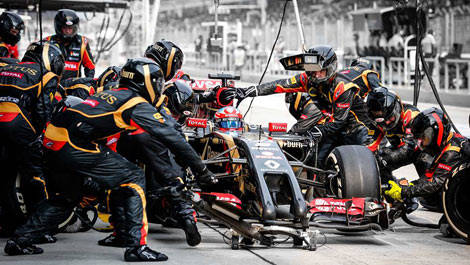 Lotus F1 Team (Photo: Facebook)
Franz Tost, whose Toro Rosso team is based in Faenza, Italy, was one of many to advise Haas against building his team in America because all the F1 personnel is in the UK.
"Getting highly-skilled technical people to Italy is one of the main problems for Toro Rosso! These people prefer to stay in England, where the best infrastructure for F1 exists," Tost told F1's official website.
But a spokesman for Haas told British magazine
Autosport
there were no plans to buy an existing team such as Lotus or Caterham.
"Gene Haas has no plans to visit the Lotus factory," the spokesman said.
"Gene remains committed to building an American-based Formula 1 team and his plans have not changed."