From GMM
More technical trouble is not the only thing on Lewis Hamilton's mind at Silverstone.
The 2008 world champion went into his home grand prix weekend determined to start clawing back some of the 29-point deficit to his Mercedes teammate Nico Rosberg.
"Yes," he sniffed to reporters, "the tables turned in Monaco and broke my momentum and he has had it for a few races. Now it is time to do the same thing the other way round."
But that was before he broke down with an oil leak during Friday practice, even though he still topped the times.
"It happens," said Hamilton, "but I don't know why it happens to my car so much. I really needed that (session). I can't keep stopping."
Also being addressed by Mercedes team management at Silverstone was the ever-growing divide between the 'Hamilton camp' and the 'Rosberg camp' as their title fight intensifies.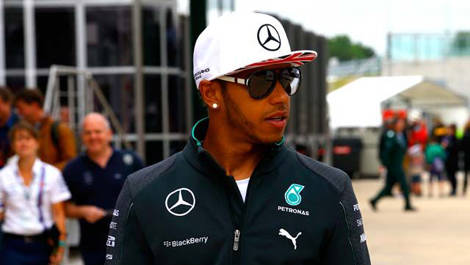 Lewis Hamilton (Photo: WRi2)
"We had a bit of a situation in one of the last races when we asked (the drivers) for feedback on the car," boss Toto Wolff is quoted by the
Mirror
.
"They said 'Nope'. Anything you want to say? Nope. And when the meeting was over they plunged into detailed discussions with their engineers," he added.
Wolff said the matter has been resolved.
But Hamilton's troubles do not even end there. During his media briefing at Silverstone, a team aide handed him a hay fever pill, as he is suffering with the pollen in the air around rural Northamptonshire.
That alone, however, will not hold back his silver car. "If everything runs normally, Mercedes can do a one-two on every circuit," Red Bull's Sebastian Vettel said at Silverstone.