Mercedes driver Lewis Hamilton has fond memories of his 2008 win at the British Grand Prix.
The Brit was to become world champion, but obviously he didn't know it at the time of the race. His team McLaren made the most of the changing weather conditions to get ahead of Ferrari.
Hamilton never looked back after overtaking teammate Heikki Kovalainen for the lead of lap four, and went on to win by over a minute over Nick Heidfeld, in second place.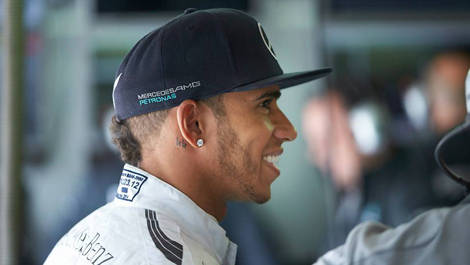 Lewis Hamilton (Photo: Mercedes AMG F1 Team)
"Silverstone is obviously a special race for me and the support I have there is just incredible," says Hamilton.
"I won the race in the wet in 2008, which was just the best feeling. I think the gap was around 60 seconds at the end, and I'd lapped everyone up to third place which was just unreal. I could never have hoped or dreamed for a race like that - especially at my home Grand Prix.
"That has to be one of the best moments of my career. I loved raising that gold trophy in front of the home crowds and I'm determined to get my hands on it again this year."