From GMM
Lewis Hamilton is right back in the game, as his championship deficit shrinks from 29 points to just 4 with a popular home win at Silverstone.
Mercedes team chairman Niki Lauda, however, was furious that many might not have bothered to wait hours for the chequered flag, following a lengthy delay.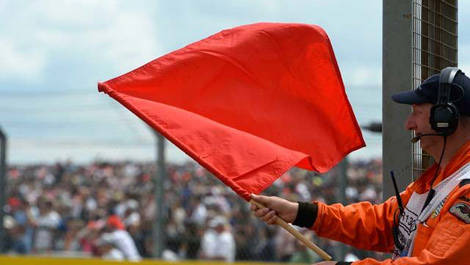 (Photo: WRi2)
It took an hour for circuit workers to replace damaged armco barriers after an early crash involving Kimi Raikkonen, who limped from his destroyed Ferrari into the medical car.
"Ridiculous," said Lauda. "The chances of it happening again are zero.
"They take care of every little detail and a lot of people will switch the television off."
Raikkonen was not seriously injured, having later been spotted comfortably walking to a golden Ferrari road car as he departed the British grand prix venue.
"He seems ok," the Maranello team confirmed, with teams sources reporting nothing more than a bruised ankle for the Finn.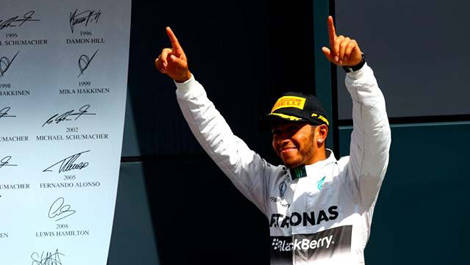 Lewis Hamilton (Photo: WRi2)
More than just ok, however, is Hamilton, whose mood on Saturday had dropped to an all-time low when he decided to abandon the potential pole lap.
But he was bearing down on Mercedes teammate Nico Rosberg during the race before sweeping into the lead when the sister silver car ground to a halt with a gearbox problem.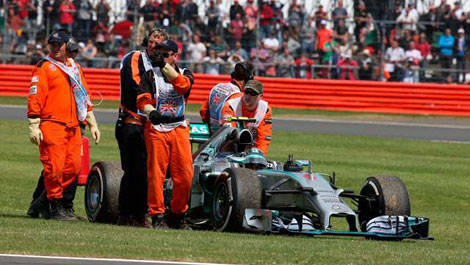 Nico Rosberg, Mercedes W05 (Photo: WRi2)
"I don't want to see a teammate fail," happy Hamilton said after delivering a home win for the Silverstone crowd, "but I really needed this result."
Rosberg, though, said the Brackley based team has work to do.
"Our car is totally dominant," he told German television
RTL
, "but reliability is also very important."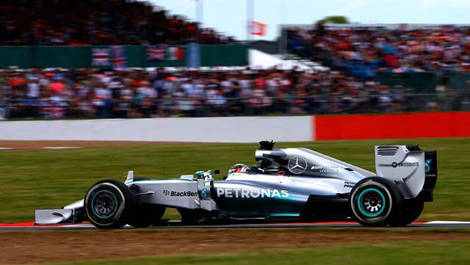 Lewis Hamilton, Mercedes W05 (Photo: WRi2)
But team boss Toto Wolff said Hamilton cannot be begrudged a full celebration, with the 2008 world champion having earlier been the victim of technical trouble.
"Today was Lewis' day," he said, "and it blows the championship wide open.
"We will let them race all season no matter what."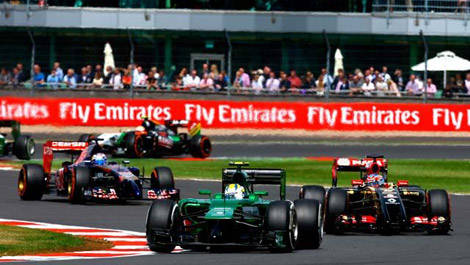 (Photo: WRi2)
Race results* – British Grand Prix (round 9 of 19)
1 - Lewis Hamilton (Mercedes W05) - 52 laps in 2.26'52"094
2 - Valtteri Bottas (Williams FW36-Mercedes) - 30"135
3 - Daniel Ricciardo (Red Bull RB10-Renault) - 46"495
4 - Jenson Button (McLaren MP4/29-Mercedes) - 47"390
5 - Sebastian Vettel (Red Bull RB10-Renault) - 53"864
6 - Fernando Alonso (Ferrari F14-T) - 59"946
7 - Kevin Magnussen (McLaren MP4/29-Mercedes) - 1'02"563
8 - Nico Hulkenberg (Force India VJM07-Mercedes) - 1'28"692
9 - Daniil Kvyat (Toro Rosso STR9-Renault) - 1'29"340
10 - Jean-Eric Vergne (Toro Rosso STR9-Renault) - 1 lap
11 - Sergio Perez (Force India VJM07-Mercedes) - 1 lap
12 - Romain Grosjean (Lotus E22-Renault) - 1 lap
13 - Adrian Sutil (Sauber C33-Ferrari) - 1 lap
14 - Jules Bianchi (Marussia MR03-Ferrari) - 1 lap
15 - Kamui Kobayashi (Caterham CT05-Renault) - 2 laps
16 - Max Chilton (Marussia MR03-Ferrari) - 2 laps
Fastest lap of the race: 1'37"176 by Lewis Hamilton
Retirements
Pastor Maldonado
Nico Rosberg
Marcus Ericsson
Esteban Gutierrez
Felipe Massa
Kimi Raikkonen
Drivers' championship
1.Rosberg 165; 2.Hamilton 161; 3.Ricciardo 98; 4.Alonso 87; 5.Bottas 73; 6.Vettel 70; 7.Hulkenberg 63; 8.Button 55; 9.Magnussen 35; 10.Massa 30; 11.Perez 28; 12.Raikkonen 19; 13.Vergne 9; 14.Grosjean 8; 15.Kvyat 6; 16.Bianchi 2
Constructors' championship
1.Mercedes 326; 2.Red Bull-Renault 168; 3.Ferrari 106; 4.Williams-Mercedes 103; 5.Force India-Mercedes 91; 6.McLaren-Mercedes 90; 7.Toro Rosso-Renault 15; 8.Lotus-Renault 8; 9.Marussia-Ferrari 2.
*Unofficial results