Red Bull driver Sebastian Vettel has clinched his 32nd career victory at the Italian Grand Prix, Ferrari's home race and the fastest circuit of the year.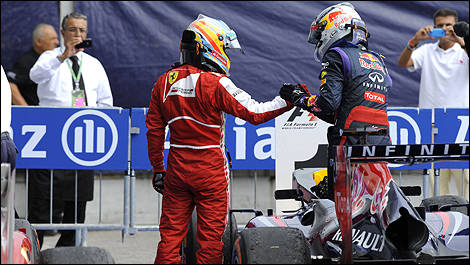 Fernando Alonso and Sebastian Vettel. (Photo: WRi2)
The German's third win at Monza makes him draw level with Ferrari's Fernando Alonso in overall Formula 1 race victories, with both drivers having won 32 races apiece.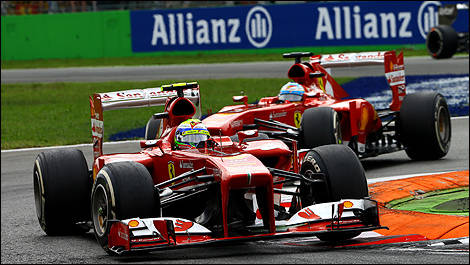 Felipe Massa and Fernando Alonso, Ferrari. (Photo: WRi2)
Starting from pole position, 26-year-old Vettel took his dominant victory with a one-stop strategy and now extends his championship advantage to 53 points over Alonso, who finished the race in second place.
Vettel's Red Bull teammate, Mark Webber, arrived home in third place.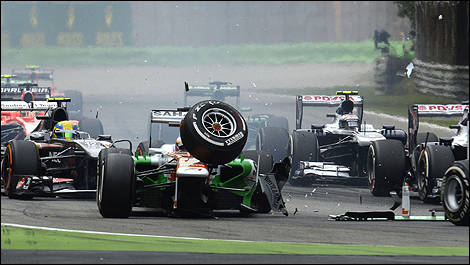 Paul Di Resta. (Photo: WRi2)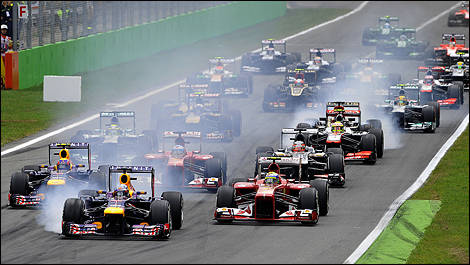 Start of the 2013 Italian Grand Prix. (Photo: WRi2)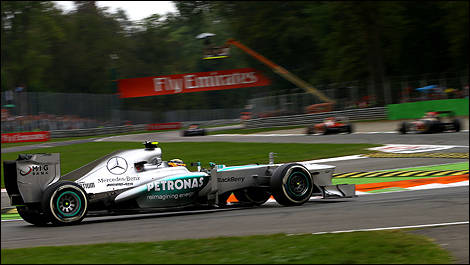 Lewis Hamilton, Mercedes AMG. (Photo: WRi2)