John Button, father of McLaren driver and 2009 Formula 1 World Champion Jenson Button, has died at home in France at the age of 70.
John Button was found dead in his home on the French Riviera by a friend Sunday. He died of a suspected heart attack.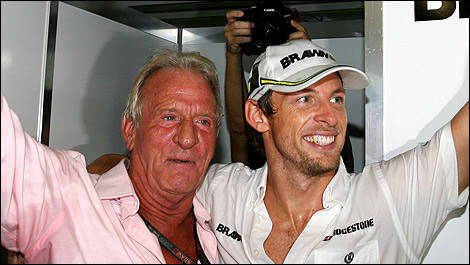 John and Jenson Button celebrating the 2009 world championship. (Photo: WRi2)
Ever since Jenson Button was a boy, racing go-karts, John – a former rallycross driver himself -- has been at his side, helping him, supporting him, finding the money for the next race.
John was still there when Jenson moved up to car racing and when he started his Formula 1 career.
"John's children Jenson, Natasha, Samantha and Tanya and the rest of the family are clearly devastated and ask for their privacy to be respected during this extremely difficult time," reads a statement released by the McLaren driver.
John Button will be greatly missed.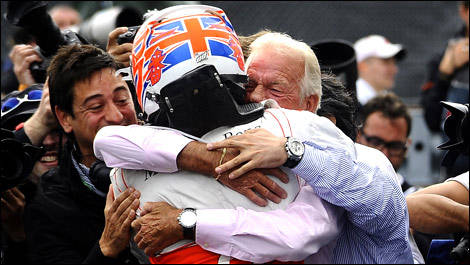 John and Jenson Button, right after the victory in Montreal, in 2011. (Photo: WRi2)