Frenchman Jules Bianchi, who drives for the small Marussia Formula 1 team, says he feels ready to step up and drive for the prestigious Scuderia Ferrari should a vacancy open up at the Maranello-based team.
With speculation intensifying around Fernando Alonso's future with the Scuderia, Bianchi - who's part of the Ferrari Driver Development program and has tested with the Italian team several times - believes it would be 'logical' for him to make the move if the Spaniard was to leave.
"Of course I feel ready," the Frenchman said to
Formula1.com
when asked about a Ferrari seat in the build up to this weekend's race at Suzuka.
"I have been working on that since I [joined the Ferrari] Academy at the end of 2009. Now I [have done] nearly two seasons in Formula One. I think I have good experience and I feel ready for that, for sure.
"Obviously at the moment both drivers (Alonso and Kimi Raikkonen) have a contract so it's not the question - but if there is the opportunity it will be good for me and I feel good. It looks like the logical step for me if something happens like this."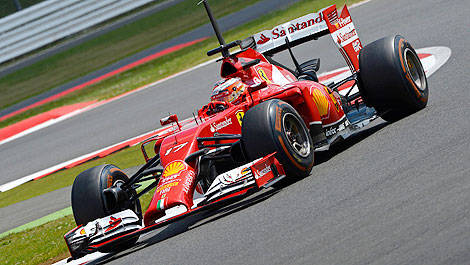 Jules Bianchi, Ferrari F14 T. (Photo: WRi2)
Talking to the press Thursday in Suzuka, Fernado Alonso did not confirm he would stay at Ferrari next year. "Nothing has changed in the two weeks since Singapore. There are some options on the table," he revealed.
"I am happy that I have a choice in Formula 1. Every driver cannot say that. I consider myself lucky that I myself can decide about my future," he added.