Ferrari returnee Kimi Raikkonen thinks the new, 2014 turbo hybrid Formula 1 cars won't be that much different to drive from their previous counterparts, the normally aspirated V8 cars.
Raikkonen spent time last week in the Ferrari simulator, getting used to driving the high-torque, 1.6L V6 turbo hybrid Ferrari car.
Other driver expressed their concerns that the powerful new cars would easily spin and destroy their rear tires.
Talking to Ferrari.com, Raikkonen said otherwise.
"My feeling is that it's not going to be as different as people think, but I might be wrong," the cool Finn said.
"Hopefully we'll find out that it's pretty simple. For sure it is difficult for all the technical people to make a new engine, new gearbox, all this stuff, but as a driver it's not affecting the driving so much I don't think," he added.
"We have new buttons and new things to follow, but let's wait and see. It'll be much easier to say after the first test (in Jerez)," Kimi Raikkonen explained.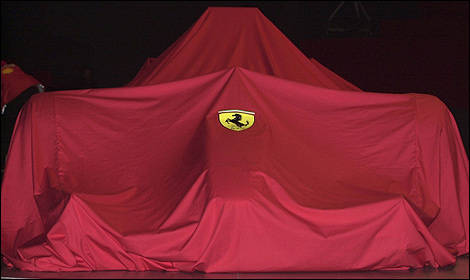 Photo: Ferrari