Everyone is pointing the finger at Nico Rosberg for the incident that ruined Lewis Hamilton's race in Belgium. Everyone except Hamilton himself.
"I feel it would be wrong to point fingers and say which one is worse than the other," the Brit declared on his personal website after the news that Rosberg took the blame broke out.
"What's important is how we rise as a team from these situations," he added. "We win and we lose together and, as a team, we will emerge stronger."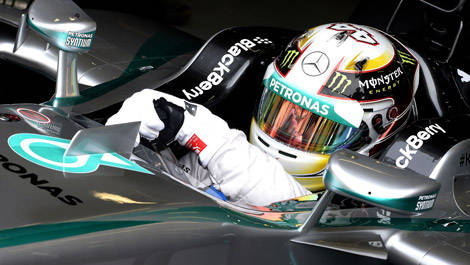 Lewis Hamilton, Mercedes W05 (Photo: WRI2)
The 2008 world champion is now 29 points behind in the chase for the drivers' title, and only 35 ahead of Red Bull's Daniel Ricciardo, who has already three victories so far this season.
With seven races to go – Italy, Singapore, Japan, Russia, United States, Brazil and Abu Dhabi – and the infamous double points finale, Hamilton can still score as much as 200 points.
"Championships have been won from much further back than I am now," notes Hamilton.
"I promise you that I will be giving everything and more to win this for my team, for my family and for my fans."