Lotus Formula 1 team's technical director Nick Chester said the new E22 has good potential, but it will take some time to turn it into a race-winning machine.
The Australian Grand Prix turned into a big test for Lotus.
"Everyone understood that there are so many new parts and so much new technology for 2014, so we knew that it was going to be difficult for everything to work straight away and achieve a positive result. We are now addressing these issues one by one and making clear, quantifiable progress," Nick Chester said in a team press release.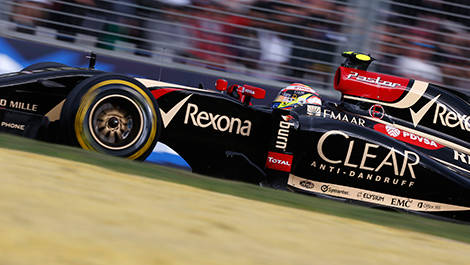 Lotus E22 (Photo: Lotus F1 Team)
The British engineer says from what they have seen on the chassis in terms of measurements, particularly on the aero side, it still looks very strong.
"We know that there is good potential with the E22 and we need to get the whole package operating properly. Some issues we confronted were associated with software, the fixes for which can be quite time consuming," Chester explained.
"The E22 is much more complicated in terms of how you operate the power unit and how it interacts with other systems on the car. This is something we need to improve on; and there is a lot of time to be found in this area," he added.
"There are clear, identifiable areas where we can find big chunks of time. We are still producing new bodywork and have some good upgrades coming for Malaysia in all areas around the car. I'm certainly hoping for an improvement for Malaysia and then some more in Bahrain, although as they are back to back it is likely to be small steps. It may well be Barcelona before we are in a more stable position and compete at the level we want to be at," Chester concluded.