Enstone, UK's Lotus F1 Team is to shakedown its new and controversial E22 today, Friday February 7 at Jerez de la Frontera, Spain.
Lotus new recruit, Venezuelan Pastor Maldonado - who has left Williams at the end of last year - will be driving the Renault-powered E22 in this promotional filming day.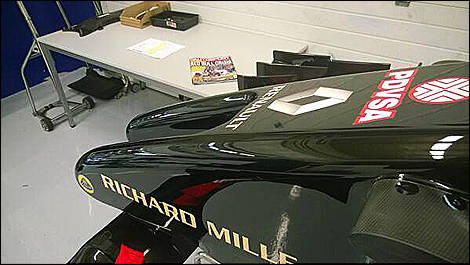 Nose of the Lotus E22. (Photo: Lotus F1 Team Twitter)
F1 teams are allowed two 100 km promotional days during the season. However, cars must be shod on hard demonstration tires only during its time on track.
"Finally back to the track work, planning a filming day in Jerez today," Maldonado wrote on his
Twitter
account.
"Looking forward to drive the new E22."
Lotus even tweeted pictures of the E22 from the garage at Jerez, including the E22's eye-catching twin-tusk nose arrangement and the new steering wheel.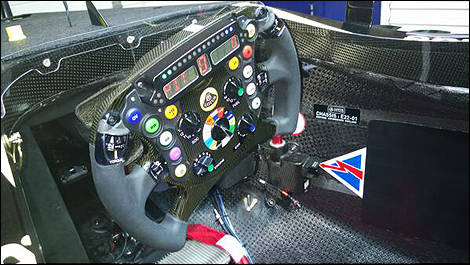 Steering wheel of the Lotus E22. (Photo: Lotus F1 Team Twitter)