British motorsport publication Autosport revealed Tuesday that McLaren Formula 1 team its former team principal Martin Whitmarsh have parted company.
Whitmarsh became team principal of McLaren Mercedes, following Ron Dennis's retirement in March 2009.
The Briton was also the chairman of the Formula One Teams Association (FOTA).
However, in early 2014, Whitmarsh was removed from his job of CEO of McLaren Group, CEO of McLaren Racing and also removed from team principal of McLaren Mercedes.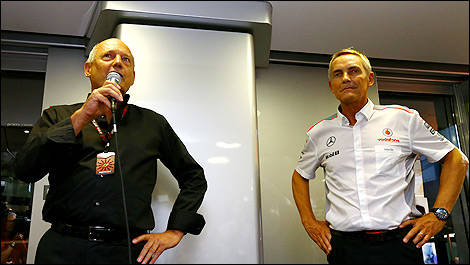 Ron Dennis and Martin Whitmarsh, McLaren. (Photo: WRi2)
Ron Dennis replaced his two CEO jobs and Eric Boullier replaced him as team principal of the F1 team.
Following lengthy discussions between Whitmarsh and Dennis over the past months, a settlement has been agreed for a parting of ways.
The generous package, which is in line with Whitmarsh's 24 years of service at McLaren, means that his time at the team is now formally over.
McLaren has declined to elaborate over the specifics of the settlement.
"McLaren and Martin Whitmarsh have agreed amicably to part company," a McLaren spokesman told
Autosport
.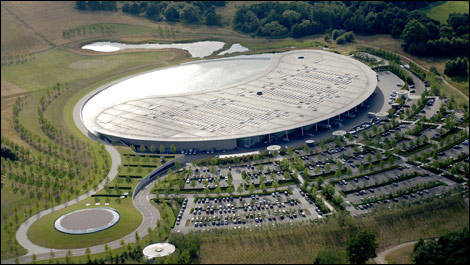 McLaren Headquarter at Woking. (Photo: McLaren)