With strong rumors about the return of Italian drink company Martini in Formula 1 this season with Williams; let's review its involvement in F1 over the past four decades.
Martini's first involvement in Grand Prix racing dates from 1972 when it sponsored the small Italian team Tecno and driver Nanni Galli.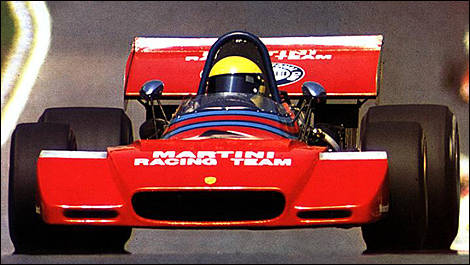 Nanni Galli, Tecno, 1972 (Photo: WRI2)
Martini returned full-time in 1975, sponsoring Bernie Ecclestone's Brabham team.
The initial colour scheme incorporated the Martini colours on a white background on the Cosworth powered Brabham BT44B in 1975.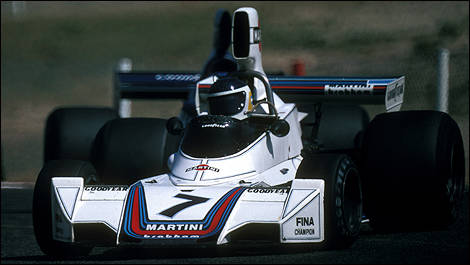 Carlos Reutemann, Brabham, 1975 (Photo: WRI2)
The Alfa Romeo flat-V12 powered Brabham BT45 and Brabham BT45B were used for the 1976 and 1977 seasons and the Martini colours appeared on a red background.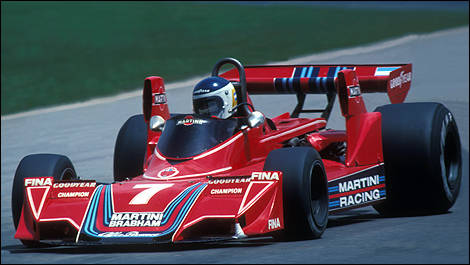 Carlos Reutemann, Brabham, 1976 (Photo: WRI2)
For the 1979 season, the Martini sponsorship moved to Team Lotus, and appeared on the Lotus 79s and 80s of Mario Andretti and Carlos Reutemann. After an unsuccessful season, Martini withdrew from the sport.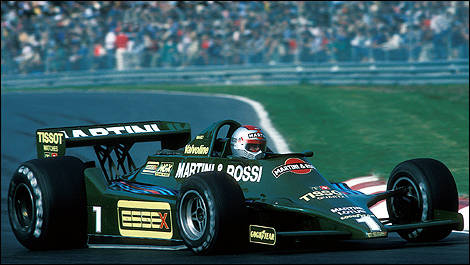 Mario Andretti, Lotus, 1979 (Photo: WRI2)
After a long break, Martini returned to F1 with the Scuderia Ferrari in 2006 with only a small logo on the nosecone.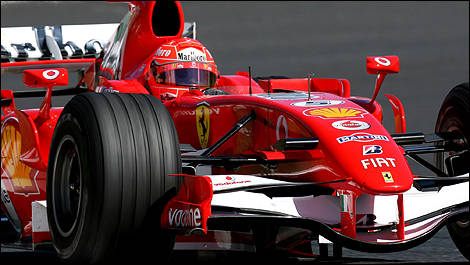 Michael Schumacher, Ferrari, 2006 (Photo: WRI2)