Red Bull latest recruit, Dutchman Max Verstappen got his first outing at the wheel of a Formula 1 car Tuesday.
Max, the son of former Formula 1 driver Jos Verstappen, is just 16 and he has been signed to drive for Toro Rosso next season.
Verstappen junior enjoyed the power of an F1 car at Rockingham Motor Speedway in Great Britain.
He drove the Renault V8-powered Red Bull Racing RB7 demo car.
This is the car will be drive this weekend at the Rotterdam street event. The car will be in Toro Rosso rather than Red Bull livery in Holland, and today's run was mainly to get him familiar with the controls.
Verstappen has to complete at least 300km of proper Formula 1 running in order to get a Super Licence that will allow him to contest free practice sessions in the 2014 car at the end of the season.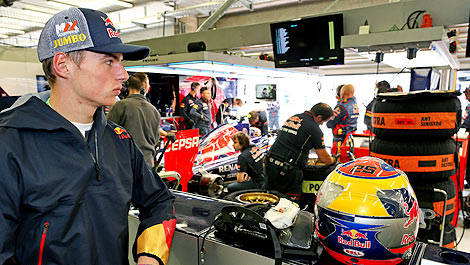 Max Verstappen, Toro Rosso, in Belgium. (Photo: WRi2)