Mercedes AMG Formula 1 aims to put a stop to their recent series of technical problems in this weekend's Grand Prix of Belgium at Spa-Francorchamps.
The Mercedes W05 of Nico Rosberg and Lewis Hamilton have suffered from several technical troubles that cost them crucial championship points.
It started at the Canadian Grand Prix when both cars encountered major brake problems.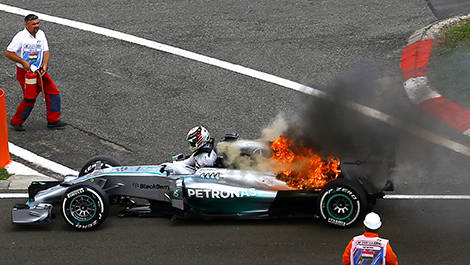 Lewis Hamilton, Mercedes W05 (Photo: WRI2)
In Hungary, a turbo fire, and then a brake failure in Germany hit Hamilton's car. In Great Britain, Rosberg was forced to retire with a gearbox problem while leading.
"We're certainly hoping for a strong performance and, if we can get the setup right and manage the weather conditions correctly, we can be optimistic of a good result," said Paddy Lowe, Mercedes AMG's Executive Director (Technical).
"Our priority as a team is to re-establish a trouble-free weekend, which is something we unfortunately haven't seen for a few races.
"But we are now just over halfway through the season and, with everyone having had a chance to recharge the batteries during the summer break, we head to Spa refreshed and fully focused on making the most of the remaining eight races.' He added.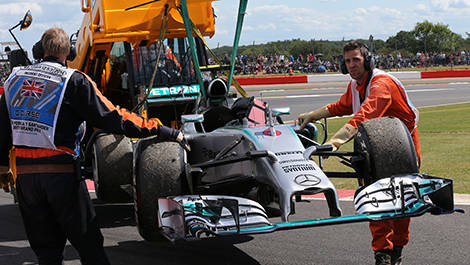 Gearbox failure (Photo: WRI2)
"Looking ahead to Spa, and also reflecting on our recent performances, it is clear that reliability must be a key focus for the team if we are to maintain the hard-earned advantage established in the opening stages of the year," said Toto Wolff, team principal.
"We approach the remaining eight races with the firm target of making this next phase of the season even better than what we have achieved so far".