One of the most daunting corners in Formula 1, Monza's iconic Parabolica, has suddenly lost most of his appeal.
The 180-degree Parabolica, the final turn at the Autodromo Monza, has had a gravel trap after a section of grass to penalise drivers for running too wide.
Photos taken recently show that the owners of the circuit have altered the corner by replacing the gravel trap with asphalt.
Drivers are clearly unhappy with the change.
"So the Monza Parabolica now has Tarmac run off on the outside - another great corner that will lose it's challenge," tweeted Karun Chandhok.
"Parabolica will never be the same corner again," added Jerome d'Ambrosio.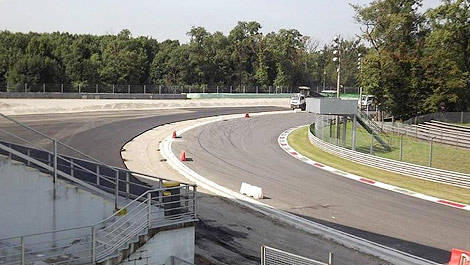 Photo: Twitter/Karun Chandhok