The Canadian Grand Prix saw improvements relating to various aspects of the Ferrari F14 T, but it did not deliver the results Scuderia Ferrari was hoping for.
"We knew this would not be an easy race, because on this track, we were not fast enough down the straights and we had some problems in the slow corners," said Kimi Raikkonen wjo qualifying and finished 10th.
"On top of that, I never had a clear track ahead of me, for one reason or another I was always stuck behind other cars. In the beginning I had some problems with the brakes and the handling of my car wasn't consistent. Even if at the moment, nothing seems to be going right for us, the new development package has given us more potential and now we must just try and find more consistency," the Finn explained.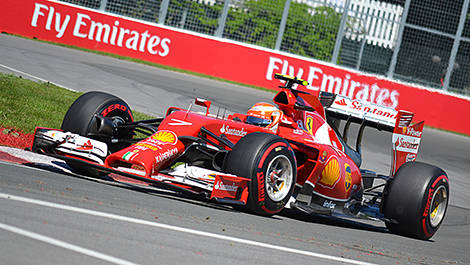 Kimi Raikkonen, Ferrari F14 T, Montreal. (Photo: René Fagnan)
"In the final stint, the group ahead closed up and our pace was very good with Fernand (Alonso), but it was almost impossible to overtake," Ferrari's technical director, Pat Fry explained.
"We brought some improvements to the F14 T and even though this track did not produce the results we expected, we will continue to work on the development of the car and on this front our approach will not change for the coming races."
Team Principal Marco Mattiacci was not happy at all with the performance of the red cars in Montreal.
"We are very angry with ourselves, but we have no intention of giving up," he said.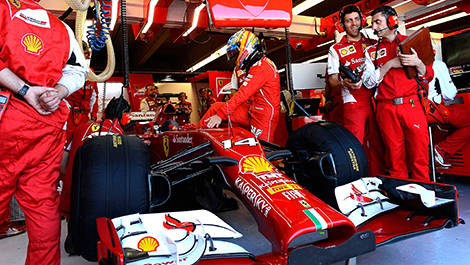 Fernando Alonso, Ferrari F14 T. (Photo: Ferrari)
"Kimi and Fernando know how to work as a team to point us in the direction of the areas that are a priority in our development program. Some updates produced good results on track and that's why we will continue down this path race by race," he explained.
"There is a clearly defined development programme that we are working through and which will see us bring updates to every race. Another major target is to speed up our reaction time, which is something our competitors seem to manage to do".