Infiniti Red Bull Formula 1 driver, Sebastian Vettel has bought a Ferrari road car.
The four-time World Champion was recently in Italy to take delivery of a Ferrari California.
He bought the car for his father, Norbert, a talented amateur race car driver himself.
The Italian car carries German licence plate HP N1 (for Heppenheim Norbert 1).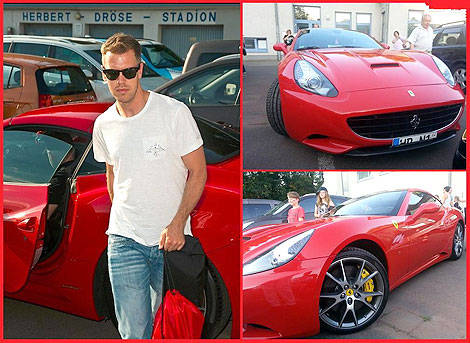 Photo: Instagram