From GMM
The word at Suzuka on race-day Sunday is that Sebastian Vettel pulled off a masterstroke.
Not only has he exposed Fernando Alonso's Ferrari split and revealed that Red Bull's doors are closed to the Spaniard, the reigning world champion has reportedly single-handedly brokered perhaps the most lucrative deal in F1 history.
Famously, Vettel is one of those rare drivers who negotiates his own deals without the help of a manager.
"I have a head and a brain," the 27-year-old smiled on Saturday after his shock Red Bull exit was announced.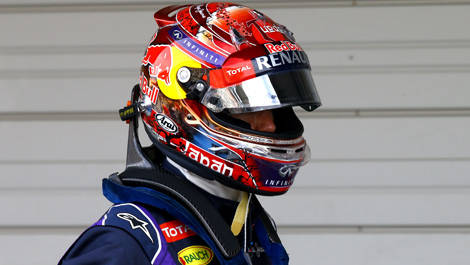 Sebastian Vettel (Photo: WRI2)
Incredibly, British newspapers claim Vettel's new Ferrari deal - which is yet to be announced - could be worth up to an astonishing $80 million per year, making him easily the highest paid driver in F1.
How has he managed to negotiate that himself?
"I'm not completely alone," Vettel is quoted by Kleine Zeitung newspaper. "I have a friend who I consult with a little and a lawyer but I think I am old enough."
The huge unanswered question now is what Alonso will do.
Some were surprised when it became clear Vettel's exit did not mean the Spaniard simply jumps straight to Red Bull.
Instead, the energy drink company signed Toro Rosso rookie Daniil Kvyat to pair with Daniel Ricciardo in 2015.
Asked if Russian Kvyat's promotion is a surprise, Alonso insisted: "No, not really.
"The programme of Red Bull has been very successful with Sebastian, Ricciardo and Kvyat and it is understandable that they follow the programme.
"A position at Red Bull was never a priority for me."
Dr Helmut Marko agreed at Suzuka that with Red Bull having such talented home-grown talents, it made no sense to go shopping for a ready-made champion like Alonso.
And
Auto Motor und Sport
quoted Christian Horner as saying: "With Alonso, you buy a mortgage as well.
"He is a great driver, but not a simple man."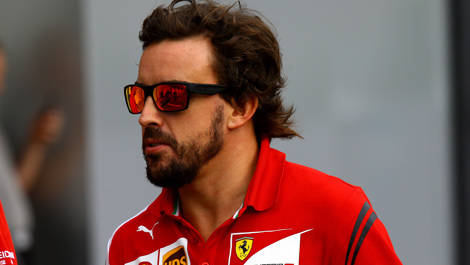 Fernando Alonso (Photo: WRI2)
Clearly, McLaren-Honda is an option for Alonso, but the Spanish daily AS insists the 33-year-old has his mind set on a dominant Mercedes seat.
Niki Lauda ruled that out on Saturday, but team boss Toto Wolff is still not willing to guarantee that both Nico Rosberg and Lewis Hamilton will be wearing silver in 2015.
"We want the best drivers available that work together in an atmosphere of respect," he is quoted by Speed Week.
"We are very happy with our drivers and the contractual situation is clear. I see not the slightest reason for us to starting running around the paddock talking to all kinds of drivers."
Nonetheless, Wolff admitted: "In life there is nothing that is 100 per cent sure, but we are 99.99pc sure that we will be with the same drivers.
"That is my wish for Christmas," he added.
And
Auto Motor und Sport
quoted Wolff as saying: "If you have a beautiful woman, you don't look for another -- unless the one you have tells you they no longer want you."
So as sodden Suzuka braces for a typhoon on race-day, the big paddock rumour is that Alonso is warning he is prepared to take a sabbatical if he does not secure the seat and conditions he wants for 2015.
"Sabbatical? Why not?" Alonso is quoted by Italy's La Repubblica.
"There are options, but you have to understand that if you see things from the outside, on the inside it is very different.
"When I tell you, you will understand better."
For the moment, McLaren and Honda insist a deal with Alonso has not been done.
"There is still no decision," Yasuhisa Arai, Honda's new F1 chief, told
Speed Week
. "I emphasise -- no decision.
"Many media are already naming names, but this is not true."
McLaren supremo Ron Dennis said late on Saturday that it remains possible the Woking team will line up with the same drivers in 2015.
Others would put more money on Alonso alongside Kevin Magnussen.
Asked what he knows about the situation, Danish rookie Magnussen insisted: "Almost nothing.
"Much has been discussed in the press, but I am happy with the situation I am in now.
"I would prefer if my teammate was Jenson (Button), but in fact it is not so important who is in the second car. I am more concerned about my own future."