Formula One is not just a bit better than IndyCar.
That is the claim of Swiss driver Simona de Silvestro, who drove an F1 car for the first time of her career, last weekend, during a two-day test with Sauber in Fiorano, Italy.
"The car is just amazing," the 25-year-old, who was behind the wheel of a 2012-spec C31, told
Racer
magazine.
"You prepare yourself, thinking, OK, it's going to be a little bit faster, braking is going to be better and the high-speed is going to be better than the Indy car," she added.
"But it's much, much better than anything than I've been used to."
Throughout her career, de Silvestro raced mostly Indy cars, but she also competed in Formula Atlantic and Formula BMW in the US, and Formula Renault 2.0 as well, before moving to America.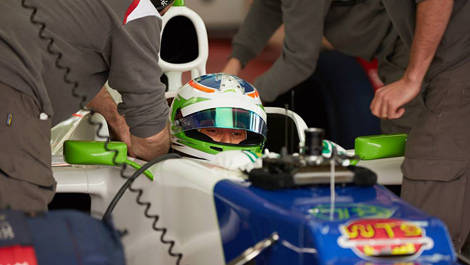 Simona De Silvestro, Sauber C31 (Photo: Sauber F1 Team)
Regarding training, de Silvestro says her fitness regime since she became an affiliated driver for Sauber has not necessarily been harder. But it is different.
"For an Indy car, I used to spend a lot of time in the weight room and lifting a lot of weights, especially for my shoulders and my arms because those cars don't have power steering, so that really was important," she is also quoted saying by
Racer
.
"In the Formula 1 program, it's hard physical training also, but it's different. There is a lot of cardio. Your core is really important. I really felt that in the racecar. Also the neck – I've been training my neck every day for three months.
"But in the car I can feel it. That's how extreme the difference is between the cars. It's just a totally different type of training, and both are really hard."