Nobody can anticipate the results of the Australian Grand Prix because the new rules introduced this year have changed the very concept of a grand prix.
That is the view of Ferrari driver Fernando Alonso.
"I think the concept of what constitutes a Grand Prix will actually change this year, with Saturday and Sunday being very different from one another," the 32-year-old from Ovideo is quoted saying by his team.
"In qualifying, one will be able to get everything out of the car, pushing the new power unit to the limit, trying to get the absolutely best result.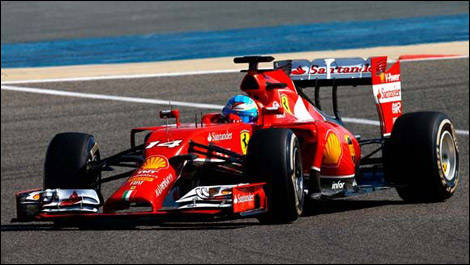 Fernando Alonso, Ferrari F14-T (Photo: WRi2)
"But in the race you won't get anywhere near that level. (In) the closing stages this year, you will have to bear in mind how much fuel you have left, the state of the batteries and that of the tires."
The two-time world champion is not getting involved in the debate over whether the new rules are good or bad. He simply hopes they remain stable for some time to allow fans to acclimatize.
"As drivers, we will get used to it quickly and so I hope these rules aren't immediately overturned and that they stay unchanged for a few years," he added.
"Otherwise the spectators could lose confident in this new Formula 1 which is very complex, even for the viewer."