From GMM
Mercedes' Toto Wolff has admitted Lotus is close to securing F1's field-leading V6 power unit for the 2015 season.
Enstone based Lotus has struggled with Renault power this year and it is an open paddock secret that a deal with Mercedes has essentially been struck.
When asked about Lotus' expected Mercedes tie-up, with current customer McLaren switching to Honda, Wolff told
La Gazzetta dello Sport
: "At the moment everything is going in that direction."
It is believed dissatisfied Lotus driver Romain Grosjean is simply waiting for the Mercedes announcement before re-committing for 2015.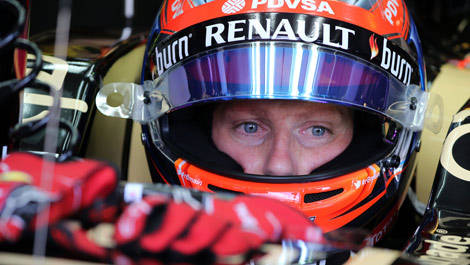 Romain Grosjean, Lotus E22 (Photo: WRI2)
The Frenchman told reporters in the Spa paddock that "everything is open" regarding his future.
But amid rumours he is just waiting for the Mercedes deal, Grosjean said in the FIA press conference: "The idea is to prepare the future as good as it can be for Lotus.
"They have been designing wonderful cars in the last two to four years and I don't see reason that it's not the case again in the future."