Where top levels of fuel efficiency, versatility, and space are priorities, the mini-ute, mini-minivan and mini-SUV are tremendously appealing used-car buys. With the space busy families want, and the promise of infrequent stops to refuel, models like these are growing in popularity in the new-car market making the selection of used models even more tremendous than ever.
Here's a look at some of the most appealing small, high-utility vehicles in the used-car market today, as well as what their owners love, and what they say you should check for when considering a used model. Read on if you're planning to visit a used-car lot looking for a machine that's big on space and small on fuel consumption.
Remember: If you settle for a model that doesn't have full service records, visit your favourite mechanic for a full fluid change and tune-up for maximum confidence, longevity, and mileage.
2004 to 2007 Chevrolet Optra Wagon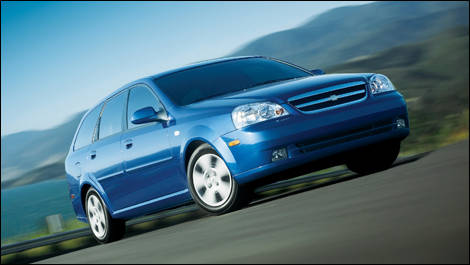 2004 Chevrolet Optra (Photo: Chevrolet)

The Draw:
Low resale values of this Daewoo-based Chevrolet station wagon combine with relatively solid reliability to make it the affordable highlight of our list. Look for a fuel-efficient 2.0L 4-cylinder on all models with automatic or manual transmission. Styling, comfort, and interior space, as well as ease of entry and exit, were all highly rated by owners. For the price, many of these owners confirm that the Optra Wagon is tough to beat for cargo capacity. Driving dynamics and braking performance are rated well, too.
What to Check:
Common sense used-car checks should be your starting point with this machine. Though the Optra Wagon looks solid where reliability is concerned, shoppers should ensure proper functionality from all interior accessories, check tire wear, fluids, and all lights.
A test drive should see a fairly quiet ride that's free of front end clunking or grinding over bumps, and the brakes should stop the car quickly and in a straight line. Note that any unusual vibration or squealing from the brakes indicates a problem, as does a spongy pedal that wants to go to the floor. Ensure the automatic transmission, if equipped, moves smoothly through its gate and engages the selected gear with no issue. Issues with sporadic performance or hesitation are likely caused by a bad engine sensor.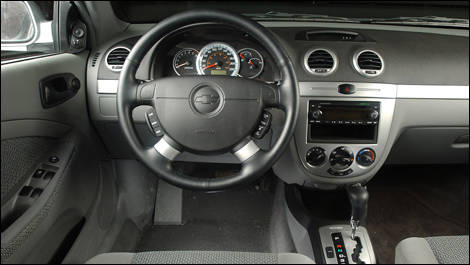 2004 Chevrolet Optra (Photo: Chevrolet)