The new Fiat 500L just became the first production car in the world to offer a true espresso coffee machine, which was created in collaboration with Lavazza.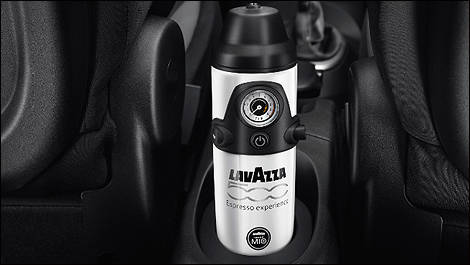 Photo: Fiat
On July 4th, 1957, the first-generation
Fiat 500
hit the market. Fifty years later, on the same day, a new generation entered the world. And today, the Fiat 500L arrives as a light yet surprisingly large loft on wheels.
This family-friendly model comfortably accommodates five adults and its spacious trunk of almost 400 litres can hold up to five roller suitcases.
The Fiat 500L also boasts a cutting-edge multimedia system complete with a 5'' display and eco:Drive LIVE software which provides personalized driving tips to save fuel.
Other highlights include a 1.5 square metre glass roof, up to 333 possible combinations for the interior layout, and a choice of three engines: 0.9L and 1.4L gasoline units as well as a 1.3L turbodiesel. A natural gas engine is under consideration for 2013.
The Fiat 500L can be ordered in Europe starting this summer, with the first cars to be delivered in October. Pricing hasn't been announced.
North American drivers will have to wait until next year to savour a rich espresso coffee in their Fiat.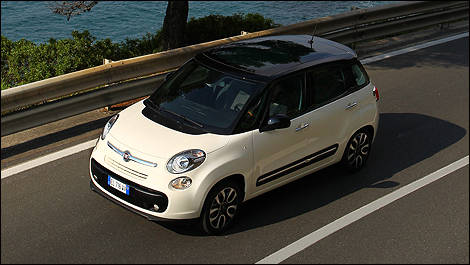 Photo: Fiat