Launched in the midst of the automaker's 40th anniversary, the Lamborghini Gallardo is now bowing out for the 50th. The final unit (chassis number 14022), a red Gallardo LP-570-4 Spyder Performante, has just left the assembly line.
Production started with 250 units annually and increased to around 2,000 units over the years. Nearly half of all Lamborghinis sold have been Gallardos -- either in coupe or cabriolet form.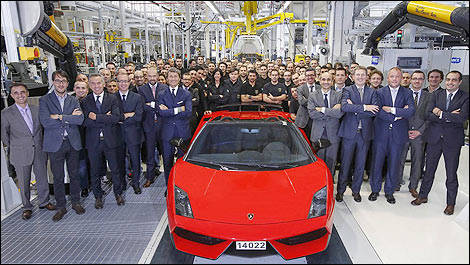 Photo: Lamborghini
The model will be replaced with the Lamborghini Cabrera, whose prototype is scheduled to be unveiled in 2014
.