The
2014 Chevrolet Camaro Z/28
serial number 0001 was purchased by Rick Hendricks, owner of NASCAR's Hendricks Motorsports, for US$650,000 at the Barrett-Jackson auction in Scottsdale, Arizona this weekend.
Other prized items sold during the event include the first 2014 Chevrolet Camaro COPO (US$700,000),
Gene Simmons' 1956 Ford F-100 Snakebit
(US$450,000), as well as the first 2015 Ford Mustang (US$300,000).
The cream of the crop, however, was a rare 1967 Chevrolet Corvette L88, which set a Corvette record with a winning bid of US$3.5 million.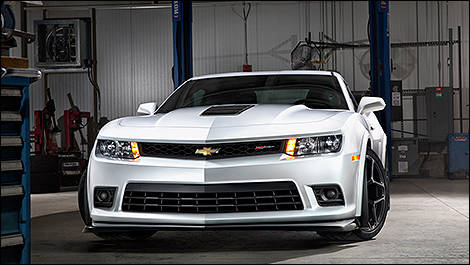 Photo: Chevrolet