In collaboration with belairdirect
There's no better way to discover the road less travelled in another country than by renting a car. You gain an unparalleled level of autonomy that is impossible to achieve on a bus tour. However, before embarking on an international road trip, there are a few things you need to keep in mind. Here are our top five tips for those who plan to rent a car abroad.
1. Book in advance and don't be afraid to shop around
With the advent of booking sites and travel aggregate sites, it's always tempting to wait as long as possible to see what kind of last-minute deal a company can offer so that they avoid empty hotel rooms and rental cars sitting in their lot.
However, when it comes to rental cars, especially in another country, it pays to plan ahead. This becomes especially important when you plan to travel during peak season. Rental companies may not have any cars left to rent if you don't reserve in advance. You could be left at the desk without a vehicle or put in a position where you'll have to pay more because of limited supplies.
By booking in advance you'll be able to save some money by shopping around and comparing rates. You'll also be able to get a car you like. In Europe, manual transmission systems are the norm for many cars. Should you require an automatic gearbox, you'd best reserve in advance or risk stalling in the middle of Paris.
Finally, booking in advance will allow you to consult with your car insurance company and print any necessary documents you might need to show when you reach the rental company's front desk. Consulting with your insurer in advance will help you with our second tip.
2. Plan in advance to avoid applying for unnecessary insurance at the rental agency's desk.
You reach the front desk of the car rental company's office and you've got your driver's permit and credit card in hand. Fill out the form and you're on your way. But then the magic question is asked:

"Would you be interested in purchasing insurance for the car? You need insurance by law."
Being that you're not a local, nobody would blame you for thinking your car insurance back home might not cover you. However, you'd be surprised at what the average insurance policy covers. Take the time to get informed about what your existing car insurance policy encompasses and see if they can offer you any additional protections you might need. They most likely can cover you at a better price.
Getting informed will also arm you with the knowledge you need if the car rental company attempts to push an insurance product on you. Rental car companies are known to try and push unnecessary insurance coverage onto unsuspecting customers (with tourists being a prime target). Stick with rental companies that you know and that have a good reputation. Also inform yourself as to what is covered if you decide to use your credit card as a means of insurance.
Being prepared will allow you to present the associate at the front desk with the proper paperwork that proves you're covered and avoid any pressure tactics they might have up their sleeves.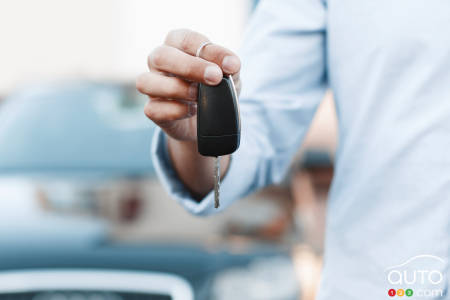 3. Know the local rules of the road.
You are no longer in a familiar place and thus you need to know what rules apply where you're driving. This can be as simple as knowing that in England and Japan you drive on the left-hand side of the road to knowing the legal alcohol limit for individual countries. Did you know that Hungary has a zero-tolerance policy for blood alcohol level whereas Italy is more lenient with a 0.5mg limit? This is the difference between not drinking at all and having a few beers. This is also slightly lower than Canada's legal limit of 0.8mg, so know where you stand before considering driving back and consider having one less beer per hour.
Knowing things like this can prevent complications and keep you out of trouble with various traffic laws. Accidents can be avoided when you know what to expect and what to do. Nobody wants to get into a collision on the Autobahn because they thought they could go as fast as they wanted.
4. Invest in extra phone data abroad.
Not only will you avoid any roaming charges, you'll be able to make full use of your phone while traveling. It may seem like an unnecessary cost, but once you realize a car rental company will charge you for daily use of a GPS unit, it's easy to conclude a phone with a good data plan makes more sense. Apps like Google Maps and Waze provide up-to-date directions and can even provide traffic updates.
Having full access to your phone will allow you to find hidden gems such as restaurants and local sites without having to worry about breaking the bank with your phone bill. With an unlocked phone you can easily purchase a SIM card in Europe and get a prepaid plan with a full 5GBs of data. So no more getting lost and no more phone bill shock.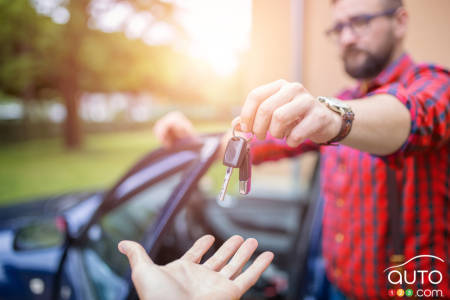 5. Take photos of the car and inspect the vehicle before accepting it and driving off.
This should be standard practice whenever you rent a car whether it is in Canada or outside the country. Photos you take of the car can be used as proof to show what damage might have already been done to the car before you drove it. Should you ever get billed for damages done to the car that you did not cause, you can always use the photos to contest the charges. If you feel the car rental company unfairly charged you, you can take the photos and send them to your credit card company and dispute the fees.
Drive Abroad with Confidence
If you stick to these simple steps, your road trip beyond borders should be a memorable and hassle-free experience. You'll not only go somewhere you've never been, but you'll also be able to explore places many travelers don't get a chance to see.
Call your credit card company to see what kind of coverage is offered when using your card at a car rental agency and contact your insurance company to see what they can offer you.
A good insurer, such as belairdirect, will be able to outline what your policy entails for rental cars abroad as well as suggest any additional protections you may need and provide you with the proper documentation to get you going.