Nicholas Cage was once said: "I consider cars to be objects of art, and since I can't drive a Picasso, I drive them instead. They symbolize freedom." Well, if you are a fan of this Academy Award-winning actor, here's a chance to drive one of his cars: a 1970 Hemi 'Cuda Hardtop. It will be part of Russo and Steele 9th annual Scottsdale collector automobile event in January.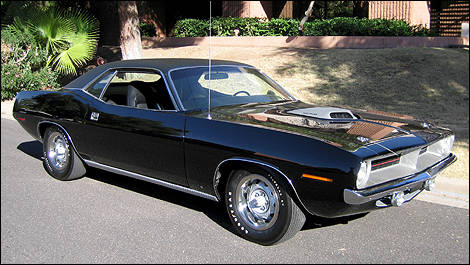 In January, you will have a chance to buy Nicholas Cage's 1970 Hemi 'Cuda Hardtop at the Russo and Steele Scottsdale auction.
The Plymouth Barracuda was built over a ten year period, from 1964 to 1974. This Chrysler's pony car third and last generation, built between 1970 and 1974 shared Chrysler's B platform with the
Dodge Challenger
.
This particular one, a 1970 Hemi 'Cuda hardtop was delivered from the factory to its original owner in "Triple Back" with a 426 Hemi engine, a pistol grip 4-speed and Super Trak Pak Dana w/4:10. In September 2005, it was visually inspected by Galen Govier (the "acknowledged authority on the decoding of VIN for all Mopars" he says), as 100% numbers matching.
Cage's Hemi car is number 128 of the 284 1970 Hemi 'Cuda's built with a 4-speed, according to the Chrysler Registry. Interested by this collectible? Russo and Steele's auction will run from January 14-18 in Arizona.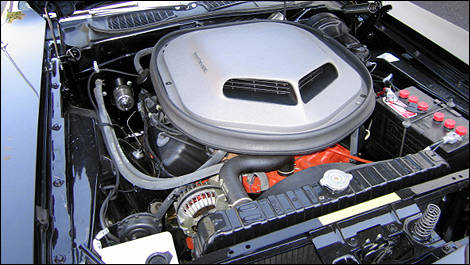 This 'Cuda was delivered from the factory with a 426 Hemi V8.
photo:
Russo and Steele