At Fortune magazine's Brainstorm Green conference, president Alan Mulally said Ford was committed to offer a range of powertrains, including that of the 2012 electric Ford Focus.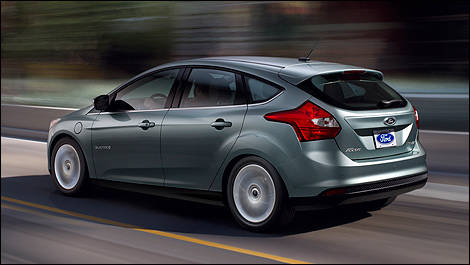 Photo: Ford
With the addition of the Focus, which debuted earlier this year, Ford now offers a full range of EcoBoost, hybrid, plug-in hybrid and electric powertrains across its vehicle range. Consumers in New York, New Jersey and California are already ordering the electric Focus, with a full roll-out across the U.S. and Canada expected next year.
Mulally said they had spent 18 months researching in 38 cities to understand what consumers are looking for. Nearly 44% of consumers told them that fuel efficiency was their No. 1 buying consideration, followed by style (16%) and safety (15%).
Source:
Detroit News