Ford has just unveiled a plug-in hybrid version of its Ranger pickup. Wait before contacting your dealer for a Ranger PHEV, however: for the moment the model is announced for the European and Australian markets.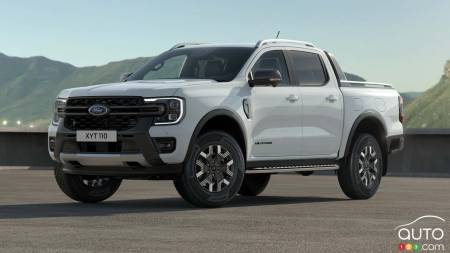 The 2025 Ford Ranger PHEV gets an electric motor working in tandem with the 2.3L EcoBoost 4-cylinder engine that already serves the model. The company claims a range of 45 km, but this is calculated on the basis of the European WLTP cycle, which is 22-percent more generous than the EPA (Environmental Protection Agency) cycle in force here.
After conversion, this gives something in the region of 36 or 37 km if this model was to be sold in North America.
Which it isn't, and Ford hasn't said anything about bringing the model here.
Ford hasn't shared any information about power either, but it does say that the Ranger PHEV will offer more torque than any other Ranger. We can thus expect more than the 430 lb-ft offered by the version fitted with a 3.0L turbo V6. Current output from the 2.3L 4-cylinder is 270 hp and 310 lb-ft of torque.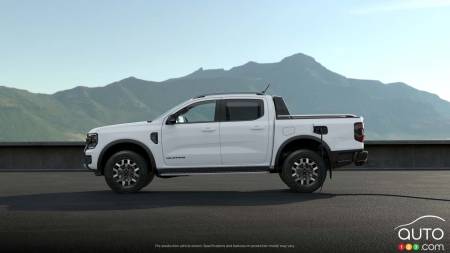 "The Ranger Plug-in Hybrid will help customers step forward into an electrified future, with more confidence and capability than ever before, while keeping Ranger at the forefront of innovation and leadership in the mid-size pickup truck segment," said Hans Schep, General Manager of Ford Pro Europe."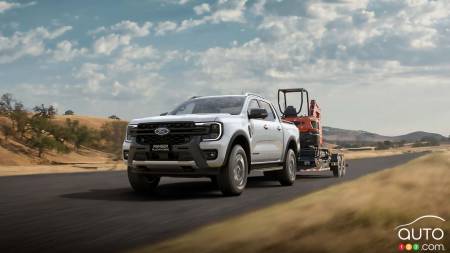 Towing capacity is still forecast at 7700 lb. The model will benefit from Pro Power Onboard technology, which allows users to plug in multiple devices from the bed. Ideal for work and leisure.
The model will go into production towards the end of next year and sold as a 2025 model. If Ford decides to offer it in North America, it will probably be after that date.
An electric version of the Ranger, also using the Lightning nomenclature, is also in the pipeline. It will be interesting to see whether this transitional solution will be offered to us, or whether we'll go straight to all-electric at home.