The new 2014 Ford Fiesta, which is set to go on sale next year, will be the first vehicle available with a 1.0L EcoBoost engine and reportedly the most fuel-efficient non-hybrid car in North America.
Projected to deliver 123 horsepower and 148 lb-ft of torque, this small engine can already be found in more than 520,000 Ford units around the globe, a number that keeps growing and growing.
In Europe, where diesel engines are kings, the 1.0L EcoBoost now accounts for about 30% of sales in the Focus. It's also available with the B-Max, C-Max, and soon with the all-new Mondeo (Fusion's twin).
Although pricing has yet to be revealed, expect the same level of popularity in North America.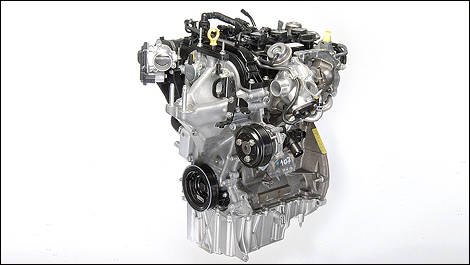 Photo: Ford