Maserati introduced its first-ever SUV at the 2011 Frankfurt Motor Show. The sporty and luxurious Kubang marks a natural evolution for the prestigious Italian car maker, expanding its portfolio and increasing its presence on the market by conquering a new segment.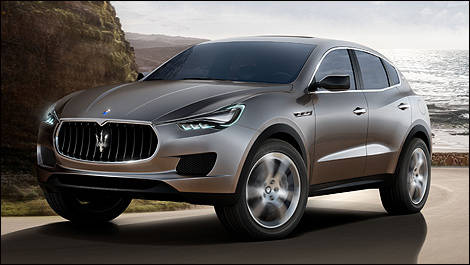 Photo: Maserati
When it goes on sale next year, the Kubang will either be powered by a Ferrari-sourced 4.7-litre V8 or a 3.0-litre diesel V6. The latter will remain exclusive to Europe, however. In both cases, an 8-speed automatic transmission will control power delivery to all four wheels.
No other specifications were released at the show, so we'll have to wait before comparing the Kubang's performance with the competition.