You may have heard the name
Lancia
but have never actually seen one. That's because the last Lancia sold in North America dates back to the early 80s and in the 8 or so years they were sold here, very few were actually bought. They carried names like Beta, Gamma, Scorpion and Zagato, a Beta coupe modified by the famous Italian outfit.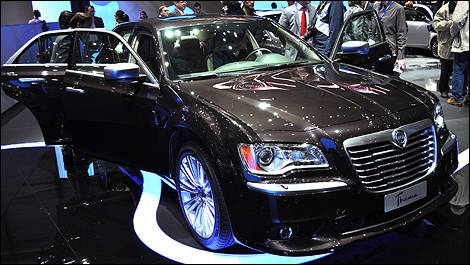 Photo: Mathieu St-Pierre/Auto123.com
Although they were certainly pretty to look at, they were not (from what I've read) the greatest to drive nor were they anywhere near reliable. The exceptions to the second rule would be the Delta HF Integrale and the Bertone-bodied Stratos. Drool. A stigma surrounding the last point has stuck in North America because, much like the acceptance of diesel technologies, people's memories only recall unpleasant experiences, for the most part. Let's assume that the situation has more or less remedied itself today.
Lancia joined the Fiat conglomerate in 1969 which today includes brands like Ferrari, Alfa Romeo and Maserati. You probably already know that Fiat and Maestro Sergio Marcionne picked up a discounted Chrysler a little while back.
It was quite clear in June of 2009 when Fiat took control of Chrysler that a crossbreeding of sorts was going to take place. The first product to be reintroduced to North American buyers was the 2008 European car of the year, the Fiat 500.
In no time flat, promises of Lancias and Alfas and Fiats with, in some case, Chrysler or Dodge badges were to become the new face of the smaller of the ex-big three. If you've become impatient as I have, especially after having ogled a Chrysler-crested Delta in Detroit, you're wondering why the influx of Euro cars is not already happening; Chrysler is in desperate need of new product.
Oddly and nearly unexpectedly, Europeans have not had to wait at all. The Fiat and Lancia booths had no fewer than four badge-engineered Chryslers: the Lancia Thema, Flavia and Grand Voyager and the Fiat Freemont.
If you can't tell by the pictures, the Thema is a
300
, the Flavia, a
200
and the Freemont, a Journey. The Voyager is self-explanatory and has been offered for a number of years as a Chrysler Voyager.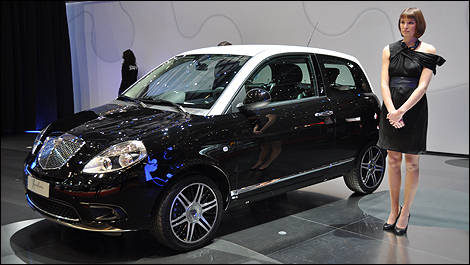 Photo: Mathieu St-Pierre/Auto123.com