In early May of this year, the motorsport community will remember the sad and tragic death of Gilles Villeneuve, the famed Formula 1 driver. He was killed in an accident at the Zolder road circuit in Belgium nearly 30 years ago.
The spectacular crash happened in the closing moments of the second qualifying session for the Grand Prix of Belgium on May 8, 1982.
Auto123.com is currently preparing a series of exciting features on the career of the extremely talented Canadian race car driver.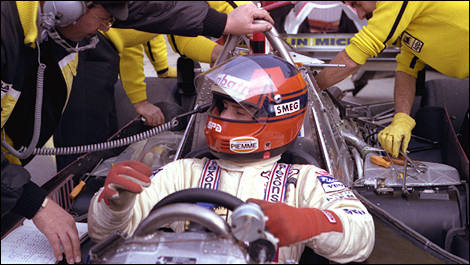 Photo: Rene Fagnan/Auto123.com
We are in the midst of interviewing several famous and unknown actors who worked alongside Villeneuve during his impressive career.
Auto123.com will publish one feature every week in the course of the 2012 season, along with rarely seen photography and videos.
So make sure to watch this space to keep up with all of the spectacular material we will be publishing during this commemorative year.