General Motors knows how much today's car drivers crave the latest gadgets, which is why it launched a new smartphone app for Opel Astra OPC owners that displays preselected data from the CAN bus (Controller Area Network). GM becomes the first automaker to offer this technology.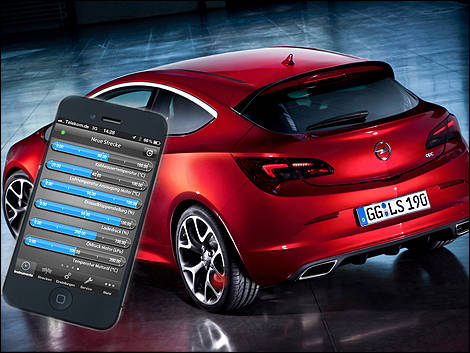 Photo: General Motors
Up to 60 different data, including engine boost pressure, throttle position, lateral acceleration and engine torque, are readily available in real time and can also be stored and later compared with friends. The app costs just 0.79 Euros ($1.02) and promises hours of fun for technophiles.
The new Opel Astra OPC is the most powerful compact in the brand's lineup. Unveiled at the Geneva Motor Show, it will hit the European market this summer with a 2.0L turbocharged gasoline engine that produces 280 horsepower and 295 pounds-feet of torque – good for a top speed of 250 km/h.