As another key element in its global strategy to improve fuel economy and reduce oil consumption and CO
2
emissions, General Motors announced on Tuesday that it will soon introduce the second-generation version of its Hybrid System with a new, more powerful lithium-ion battery designed by Hitachi Vehicle Energy Ltd. Said battery will help make the next-generation system nearly three times more powerful than the one it replaces.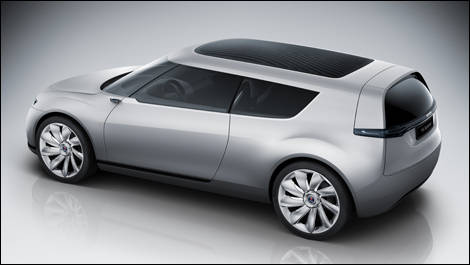 Saab 9-X BioPower Hybrid Concept
Overall fuel economy improvements for cars and trucks using the new technology are expected to be up to 20 percent. The next-generation GM Hybrid System will build upon the successful belt-alternator-starter hybrid powertrain currently available in the Saturn Vue, Saturn Aura and Chevrolet Malibu.
The automaker plans to start North American sales by early 2010, with forecasts of 100,000+ units a year, including naturally-aspirated engines, new high-efficiency turbocharged engines, biofuel engines and diesels.
Visitors at the Geneva Motor Show can find out more about the next-generation GM Hybrid System through the all-new Saab 9-X BioPower Hybrid Concept. This car achieves emission levels of 117 grams per kilometer as well as a fuel economy of just 4.9 liters per 100 kilometers.
photo:
General Motors