From BMW
BMW Motorsport will add a new chapter to its success story in GT racing in 2016.
The BMW M6 GT3 will replace the BMW Z4 GT3, which has been in action since 2010. Development work on the new car is already in full swing.
The first tests with the car, which is based in the BMW M6 Coupé, are planned for the first quarter of 2015.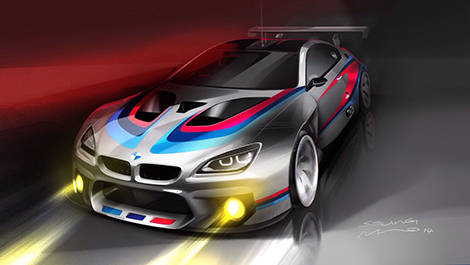 Artist's view of the BMW M6 GT3 (Image: BMW Motorsport)
Customers will be able to purchase the BMW M6 GT3 from the end of 2015, allowing them to compete in the 2016 BMW Sports Trophy with the new car. Orders will be accepted over the course of 2015.
The exact date, from which orders can be placed, will be announced at a later date.
The heart of the BMW M6 GT3 is the BMW M Twin Power Turbo 8-cylinder petrol engine, which features a capacity of 4.4 litres. The engine is familiar from the production model and has been modified specifically for racing.
The chassis is being optimised by hand for the specific demands of the racetrack in the BMW Motorsport workshop in Munich (DE). With regard to technology, the focus is on the use of extras that meet the very highest and latest standards in motorsport development, such as racing gearbox, racing ABS and racing electronics.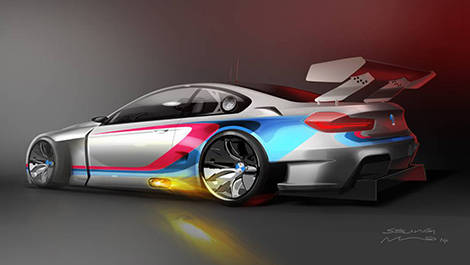 Artist's view of the BMW M6 GT3 (Image: BMW Motorsport)