Like any motorcycle enthusiast, I have many reasons to smile when the new model year arrives. All over the world, bike manufacturers unveil their latest creations and, much to my satisfaction, most of them wind up here –
Ducati 1199 Panigale
,
Kawasaki ER-6n
,
Honda NC700SA and NC700XA
,
Triumph Tiger Explorer
, etc.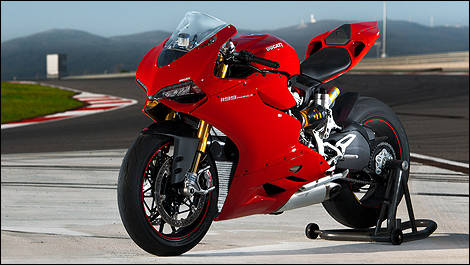 2012 Ducati 1199 Panigale (Photo: Ducati)
Sure, a small number of models no longer cross the Atlantic, such as the KTM Duke 690R, but Canadians have plenty to look forward to in 2012 – regardless of their riding preferences and budget.
It still irks me when people say ''Motorcycles are a luxury that you can enjoy only six months a year'' or ''It's not really a means of transportation, just a hobby for the rich.''
What I'm about to write may offend some car aficionados, but a two-wheeler under $5,000 like the Honda CBR250R or Kawasaki Ninja 250R provides more fun, more thrills. and especially more freedom than any automobile at any price. Those who've never owned a motorcycle will have a tough time understanding and accepting this reality – the common bond between riders across the globe.
More dangerous? Maybe. Harder to control? Yes. Less convenient? Of course, which is why you need another vehicle during the off-season. However, I can assure you that straddling and riding a motorcycle will get anybody's heart racing and juices flowing.
Despite the few drawbacks listed above, virtually all riders will tell you that they can't enjoy the summer without spending time on two wheels. Just give it a try this year and you too will become addicted – I guarantee it.
A motorcycle is more than a significant other; it's the mechanical extension of your body and soul.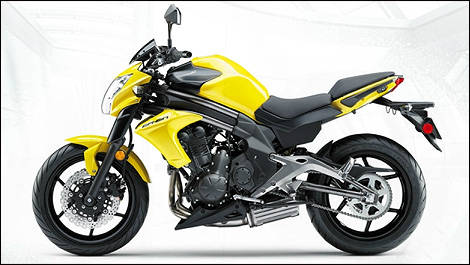 2012 Kawasaki ER-6n (Photo: Kawasaki)