Transports Canada posted two Hyundai recalls, including one for 1,925
2012-2013 Hyundai Sonatas
, because of a flaw in their airbag system, which might deploy unnecessarily and cause an accident.
The second recall targets 29,679
2007-2008 Hyundai Santa Fes
. On some vehicles, the front passenger seat's passive occupant detection system (PODS) could mistake an adult of small stature for a child, thus deactivating the passenger airbag (the recall does not concern the driver's airbag).
Owners of recalled vehicles are urged to get in touch with their dealership, which will make all the necessary repairs.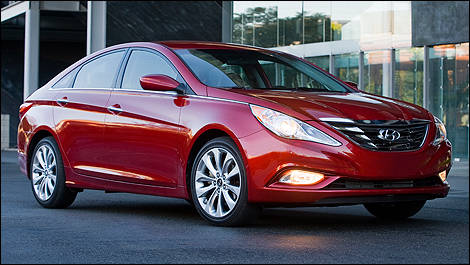 2013 Hyundai Sonata (Photo: Hyundai)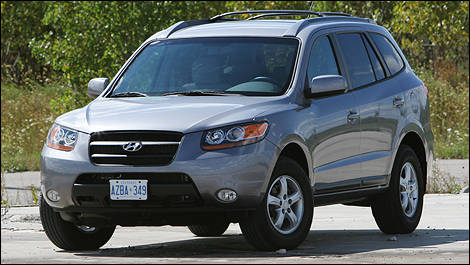 2007 Hyundai Santa Fe 2007 (Photo: Philippe Champoux)