• Hyundai will continue to equip its vehicles with physical buttons and not solely touch-sensitive commands.
• The automaker cites safety as one of the main reasons for doing so.
• Some car manufacturers are starting to put buttons back inside their cars.
If you follow developments in the automotive sector, you'll have noticed that in recent years, touch-sensitive buttons have largely replaced buttons inside vehicles.
This makes some folks happy, but the trend has its detractors as well. Technology doesn't always make life easier. In the case of touch-sensitive buttons, it makes some operations more dangerous on the road.
Some manufacturers who had made a wholesale switch have even started backtracking, promising to bring back buttons. That's the case with Volkswagen, for example.
Hyundai has now reiterated its commitment to keeping physical buttons in its vehicles for essential functions, at least in the short term.
Hyundai head of design Sang Yup Lee explained that the decision to keep the buttons is driven in large part by safety considerations. At the unveiling of the 2024 Kona for Europe a few weeks ago, the executive pointed out that the firm has relied heavily on traditional buttons in recent years and that they are still key to maximizing safety.
He emphasized that Hyundai "will continue to have [physical buttons]. When it comes to Level 4 autonomous driving, then we'll have everything soft key, but until then, as I said, when it comes to driving, it's safest to have your eyes on the road and your hands on the wheel."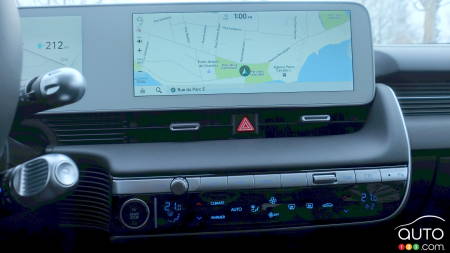 Younger motorists, more used to the technology from a young age, may have a preference for sleek layouts and touch-sensitive buttons. But for many older motorists, who are used to something else, the transition is more difficult. A new vehicle with an interior that is too disorienting for them ergonomically may send many of those potential buyers elsewhere.
That reason alone will probably keep physical buttons in many cars, for now. And beyond the question of age and preference, there is also the question of safety, as mentioned.
What will perhaps swing the balance in favour of touch buttons is the development of voice commands. They are already very present, but as they become more efficient, and when it becomes instinctive for motorists to use them, it will make operations on board vehicles even safer.
Provided there are no software problems.