Following the inaugural GP of Indy, Verizon IndyCar series' officials issued a fine to Chevrolet and penalized it 10 engine manufacturers' points for violations of the engine regulations.
IndyCar's president of competition and operations, Derrick Walker made it clear Thursday that the officials believe Chevrolet crossed the line regarding the use of traction and torque control.
"We have a very strong, clear rule that traction control is not permitted," said Walker.
After a review however, IndyCar assessed Chevy with only a 10-point manufacturers' championship penalty for what the series has now deemed an unintentional technical violation.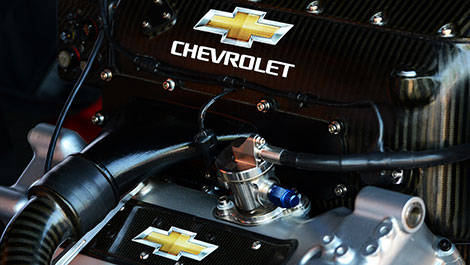 Photo: Chevrolet IndyCar V8 engine (Photo: LAT/IndyCar)